Well actually this was
supposed
to be Bloke's birthday jumper. His birthday is in September. Yeah. Oops. So progress stands at the back being complete and I've done this much of the front: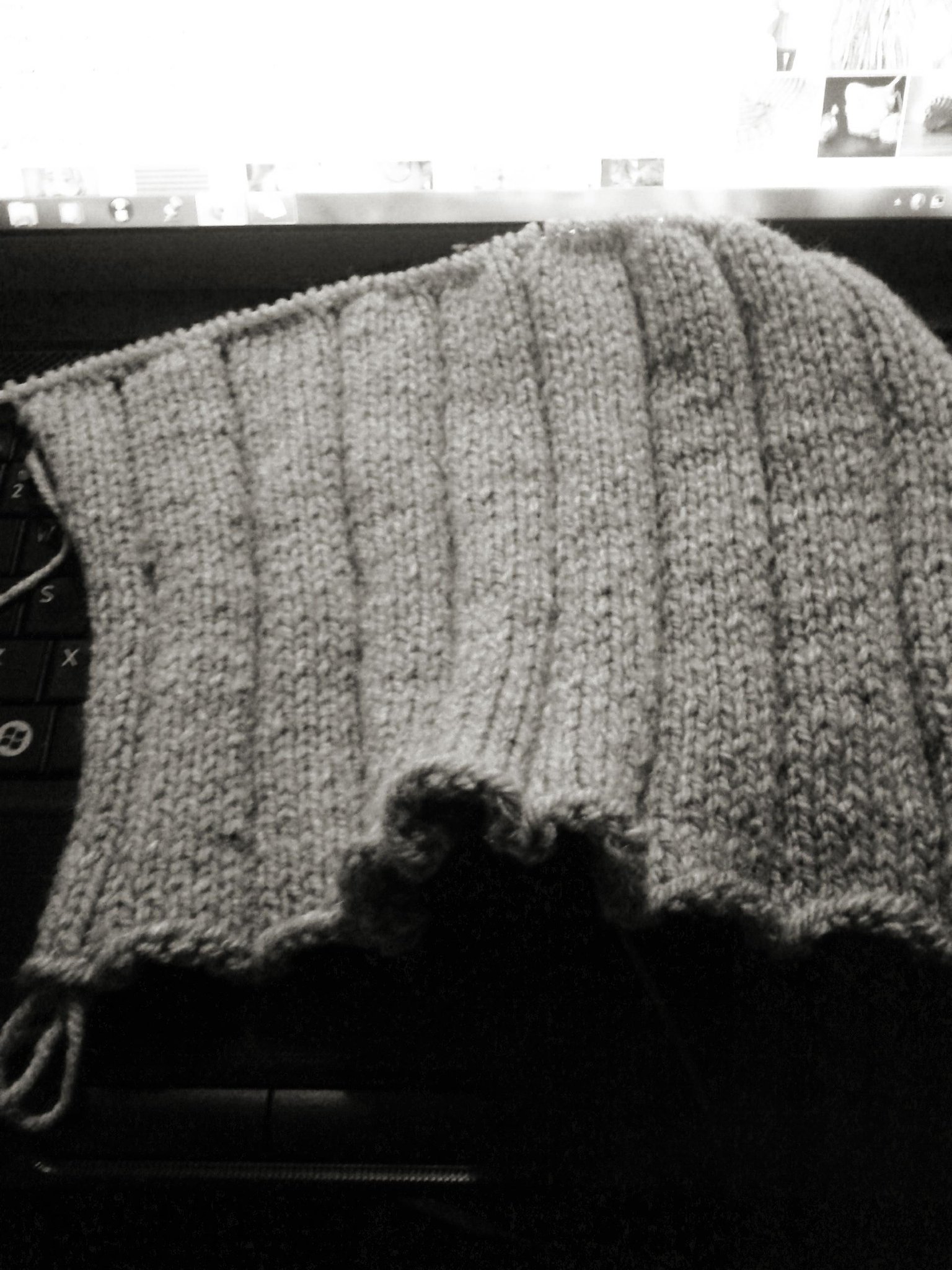 An extra large makes it look like I've knit more right? Right?!
The real problem is that its a very, very dull knit and has spent most of the year bundled up behind the sofa in disgrace. But I have 12 days to finish it. That's do able. I knit almost constantly but still do able. The pattern is one of the
free Cascade patterns, W353
. I've linked to the ravelry page because my gosh is the cascade one a pain in the bum. The sizing is one to watch too, it tends to lean on the larger side.
Anyway I need to get back to knitting! I must be crazy. Really crazy.
Minnie xoxo