I think I've admitted defeat with regards to bloke's jumper. I am not the Yarnharlot, as lovely as she may be I can't drop everything to knit. There are other fun things to do like decorate the tree!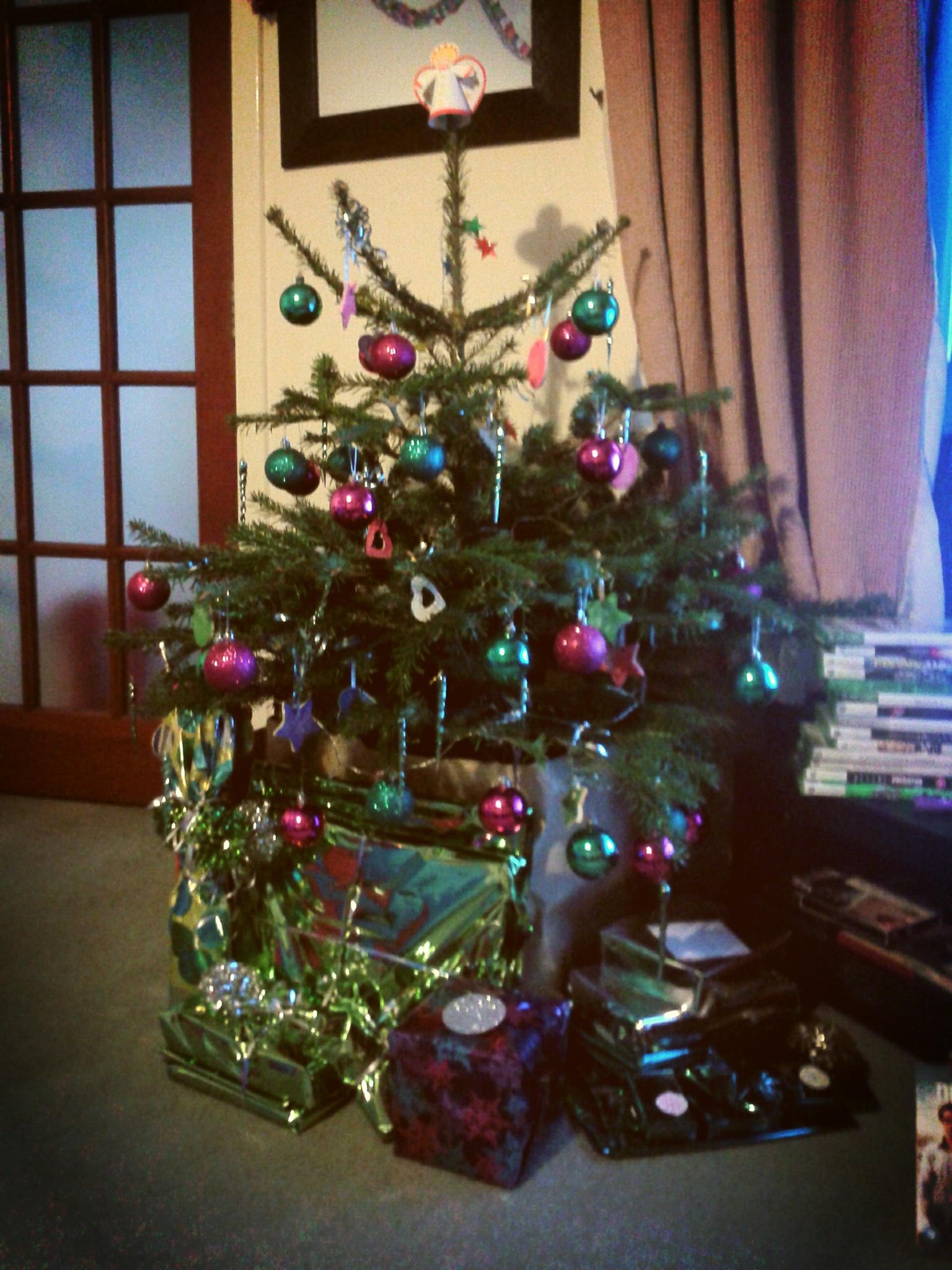 Its a very tiny tree. Bloke surprised me with it and a few new decorations. Our old ones are still missing. Alas. The topper is a
free printable from Jolly Allsorts.
I am rocking lots of free printables this year. Mostly on photo paper because it makes them look a bit more polished.
The lovely shiny baubles have been padded out with some salt dough pals. When I was a teenager I was very into art, painting drawing and the like. The talent has
not
stayed with me, so I just painted them block bright colours with acrylic paint and did a little fancy gold flecking with a little shiny paint and a dry brush.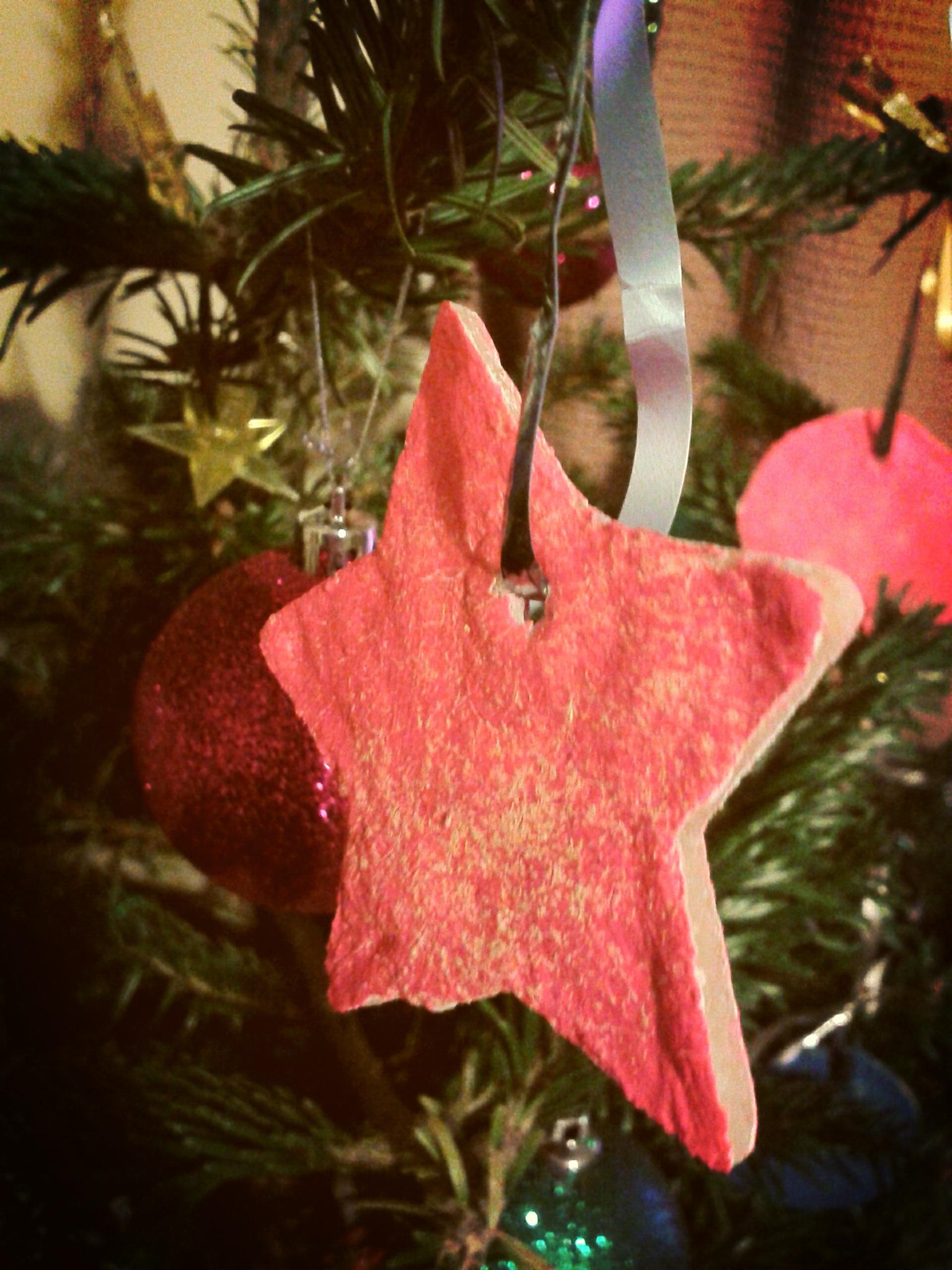 Salt dough is easy peasy! Here's how you make it:
You just need half a cup of salt, half a cup of tepid water and slightly more than a cup of plain flour. Work the dough until its smooth , roll it out, cut out some shapes with a cookie cutter. Jab a hole with a cocktail stick or an old pen and bake in a low oven for a few hours until hard. Then you just paint and add some ribbon or string and hang on the tree. If you are particularly proud of your work seal with a water based varnish or pva glue. And just to be clear
salt dough is not for eating.
Making salt dough ornaments is one of those things that is usually reserved for small children only, but its a lot of fun and I highly recommend it as a cheap and fun way to pad out, update and personalise your tree. With some patience and a little more imagination and some stunning results could be achieved, but I'll be honest I'm pretty proud of my simple stars, hearts and circles. I'm easily pleased.
I hope you all aren't too stressed by the run up to the big day!
Minnie xoxo